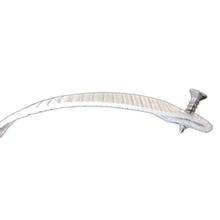 Vendor

Security Shutter Ltd.
Durable roll shutter tape - belt for tape pull and tape winder systems. 
$4.93 /foot.
Only use a tape system on roll shutter curtains under 55 pounds (25kg). Going over this would significantly speed up the deterioration of the tape - belt and lead to premature failure. This limits this system for use in mostly residential projects with small to medium windows.