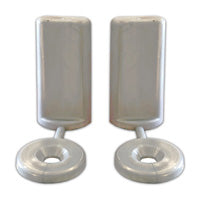 Vendor

Security Shutter Ltd.
Post-type curtain stops can be used with a manual roll shutter only. These universal curtain stops are easy to install and come with all necessary hardware. Can be used as handles on counterbalance spring assist shutters.
Installs on the end slat surface with through bolts and comes in contact with roll shutter box assembly.